Cats – Their cuteness is so much overloaded that it makes us attract towards them easily, whether you're a cat owner or not you can probably relate.
But ever saw cats doing unusual ninja stuff?
Your lazy cat might not have 'em ninja instincts and perhaps lays in the corner of your room all day sleeping, but watching other ninja cats might make you obsessed with training your cat to become a ninja!
Sometimes cats can simply make up your day just by jumping. Of-course there are a lot of benefits in keeping a pet cat; like feeling less lonely and having someone to love.
(Unlike your ex who cheated on you 🙁 )
Read Here The Benefits of Keeping a Cat
Here is a compilation of all the wannabe ninja cats you surely wouldn't wanna miss seeing. And after watching this video, I'm sure you too would wanna to get a cat for yourself!
Now you got the idea of what a "Ninja Cat" is, but the article doesn't end up here.
The cats work hard to get a promotion in the ninja field, thus they get stronger to their goals of attacking!
Last Christmas a man was attacked by his own cat when he got a PlayStation 4. Of-course, who wouldn't go crazy screaming around in the house with tears of joy when they get a PLAYSTATION 4!!!
But well, the man who's name is Andrew Woodard was one hell of an unlucky (and a lucky since he got a PS4 😀 ) guy. He got serious injuries from the cat on his neck & arms and ended up in the hospital for a day.
Here is the video of the cat attacking the man, guess the cat just couldn't bear with his shit and was like, "Bruh, please."
WARNING: Low down your volume if you don't want to end up in the ENT department! 🤷‍♀️
The video went viral within a couple of minutes and reached great regions explaining that people should be aware of such circumstances and be careful as they could also become the next victim.
The main objective to share Andrew's story was to spread awareness and warn others.
While your cat may be a jerk, some cats are the complete opposite. A cat named "Binky" saved the day when a burglar tried to enter a house in Indianapolis from a window.
The best part is that the owners heard the noise in the backyard at around midnight but they neglected the noise. Binky too heard the noise and took action instead!
Binky the Kinky cat launched attacks twice at the burglar and turned him into Pinky! ( ͡° ͜ʖ ͡°)
Even though the cat had no claws but he didn't gave up and instead used his teeth to stop him. The burglar tried to flee but well, you cannot escape from karma!
The burglar was later caught and now is spending the rest of his life in jail. Poor guy must have been living in embarrassment as he was caught by a cat ninja!
Well, the owners must be proud of Binky and he must be living his dreams by now! He's already on the news so must be quite famous in his underground ninja meetings.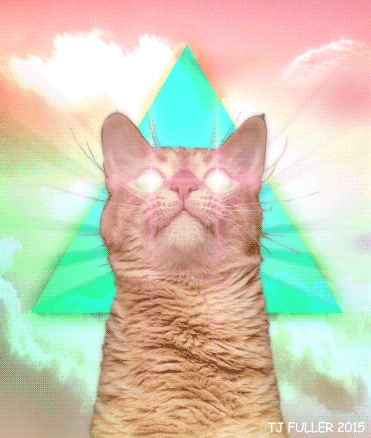 While you never know when you could become the next victim of a ninja cat, or your cat just charges at you occasionally/daily, read on how to stop your cat from attacking you from here.
Amazon Affiliate Disclosure
MonstahFeed.com is a participant in the Amazon Services LLC Associates Program, and we get a commission on purchases made through our links.